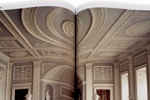 spot cool stuff MEDIA
If you could curate the ultimate art museum with an unlimited budget what works of art would you choose to display?
A team of over 100 editors, art historians and archeologists spent more than a decade tackling that very question. The result of their collective research is displayed in an epic volume titled, appropriately, The Art Museum.
---