Obviously, the infographic shown below doesn't depict the lifespan of every TV show (even with the exception of some shows on HBO). My So Called Life only lasted for one season (sadly). The Simpsons has been going for more than 20. Still, it's amazing how many television series do fit within the basic framework of the lifespan as described in this infographic.

The seven seasons of Buffy the Vampire Slayer, we'd argue, match up with the infographic perfectly. (To the point that we wonder whether that was the inspiration for its artist). The West Wing fits the pattern too, as does Malcolm in the Middle, The Gilmore Girls and Boy Meets World. Each of those lasted seven seasons. (Star Trek: The Next Generation lasted seven season too, though we maintain they were consistently strong through at least the first six).
Even some television series that didn't make it to a seventh season fit with the basic infographic lifespan. Alias definitely plateaued in Season 3 and from there entered its downward spiral especially quickly. So did The Wire.
How does your favorite show measure up? Let us know in a comment, below.
published: 17 Oct 2011

MORE INFOGRAPHICS | JOIN US ON TWITTER / FACEBOOK |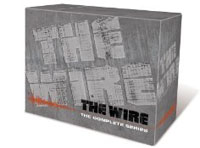 Other Infographics on Spot Cool Stuff:
Mac People Vs. PC People
How a Father's MusicInfluences His Kids
Turn Your Resume Into a Creative Infographic